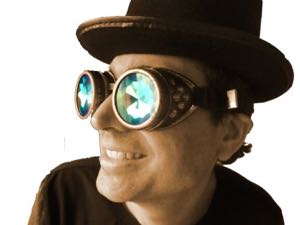 Barnaby Quirk is a realish person. When you read the About the Author pages in his books, you'll notice an impressive variety to his histories.
As he types this "about" page on his website, he feels a distinct oddness in writing about himself in the third person. But, it's kind of okay, because the person he's writing about is both himself and not.
Barnaby Quirk might be the pen name of Kevin Dangoor, an Ann Arbor, Michigan-based author and software developer. Even if that were the case, he thinks you will find the Barnaby Quirks of his books far more compelling.