The Quests of Grandakar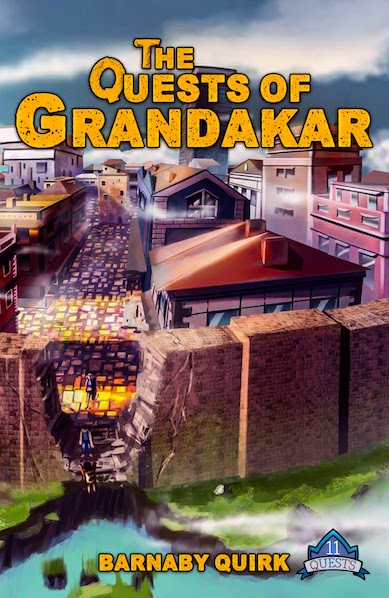 The magical, flying city of Grandakar is falling apart.
Eleven-year-old friends Quilleen and Swish have a plan to save the city. Everyone else in the city seems to have a plan, too, because they want to win a contest created by the mayor. But those plans keep failing spectacularly.
When Quilleen, Swish, and their new friend Zinnia discover that it may be effects of climate change harming the magic of the city, they realize just how much danger Grandakar is in.
Can they make an invention in time, or will Grandakar crumble and fall into the sea?
If you love mystery, magic, and adventure, you'll love The Quests of Grandakar. The Quests of Grandakar is three books in one! Inside, you'll find The City That Moves, The Grandakar World Tour, and A City of Air and Water
Get The Quests of Grandakar and the other 11 Quests books from Amazon or your local indie bookstore.
You can also request it from your local library.