Praise for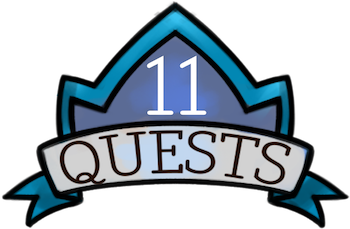 ⭐️⭐️⭐️⭐️⭐️ Delightful read
I loved this series. It's a delightful and clever read, for parents and children alike. The quests are intriguing, but not scary, and the interactions between the characters are fun and interesting. Highly recommend this.

— D.M.
️️️⭐️⭐️⭐️⭐️️⭐️ Great for young fantasy lovers
A real gem for young fantasy lovers who are reading chapter books on their own. Age appropriate moments of tension or mystery keep things interesting, while richly imagined settings bring the story to life. My son (a huge fan of the Oz series, and the Dragonology Chronicles series) was so intrigued he finished it in one afternoon. He couldn't put it down, and is now eagerly awaiting the second book.

— C.S.O.
️️️⭐️⭐️⭐️️️⭐️⭐️ Mysterious and adventurous
Here is a review from my 8-year-old: "I really liked Chasing the Gnome because it's really mysterious and adventurous. Chasing the Gnome and Rick Riordan's books about Percy Jackson are similar. They both have quests, but the Percy Jackson books have war-like fights. In Chasing the Gnome, the characters talk their way through their problems while still being exciting." I read it as well and thought is was a fun read - an entertaining page-turner.

— R.R.

I liked the books, I thought the first one was my favorite, there was a lot of adventure.

— Charlie, age 10

I thought it was amazing! I read straight from cover to cover that night. It is very compelling.

— Calvin, age 11