11 Quests: September 2017: Free and New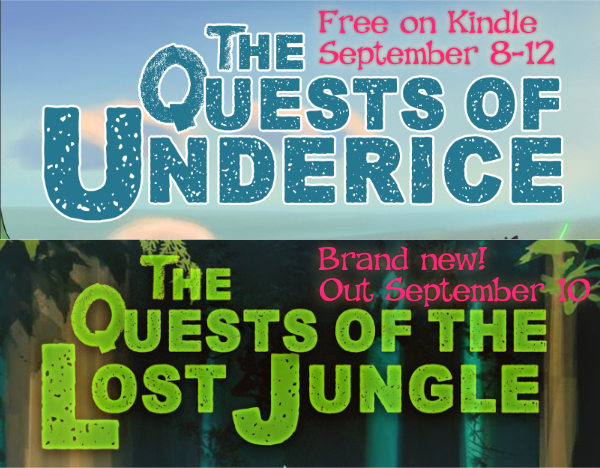 Free book and new book!
To celebrate the September 10th release of my second book, my first book will be free for Kindle readers from September 8th to 12th.
The Quests of the Lost Jungle can be preordered any time and will be available September 10th.
If you're near Ann Arbor, Michigan, you can meet me at the Kerrytown BookFest on September 10th. I will have the first copies of The Quests of the Lost Jungle and bookmarks that I'll be giving away.